Valentine's Day Fundraiser
It's a new year and time for more fundraising. Valentine's Day is the perfect jump start for the year!
Valentine Gram Steps
Creating Valentine's Day fundraiser for your school is a quick way to make a large amount of money. My children's school raises close to $2,000 in just two weeks! It was easy, if you follow these simple steps.
Set your price and what it each gram will include. The most popular is a small note with a piece of candy attached. The common going rate for a Gram is $1 but if you are offering even more then you can easily raise the price.
Next, send a flyer home, post on Facebook and place an annoucement in your school newsletter letting everyone know that Valentine's Grams will be for sale.
A few days before Valentine's collect all of the orders and then create the Grams. I have seen some parents create the Grams as the orders come in and others wait and do it all in one night. Both ways work. Once each Gram is made, place them in bags with each teachers name on it so that delivery day goes smoothly. (When Covid isn't a worry, it is fun to make this into a mom's night while you are making the Grams.)
Delivery Day- bags are delivered to the classrooms for students to enjoy.
There is a problem with this system that you don't see until you do it. Paperwork! It all comes down to one parent who collects the paper order forms and cash. Then there are the parents who turn in forms late saying they forgot to try paying in a different way. It becomes stacks of orders, stacks of money, a large headache, and more time than you originally anticipated.
This year, you can be the mom who simplifies and gets even more orders. How? Create a PopUp!
Making your Valentine's Day Fundraiser Easier
Creating a PopUp in just a few minutes and posting it on all of your school's social media accounts allows parents to act on quickly and pay for it easily. Because let's be real, who has cash or wants to write a check. Also, cash limits the orders to what parents have in their wallets.
Worried about the fees? Use our pass-through feature to pass the fees onto the buyer. Or, add a little to the price. We find when people are given the choice between having to walk in to pay with cash, or pay a little more to pay online, 85% choose online even if it costs a little more! Parents want life to be easy and are willing to pay a tiny bit more to save them the headache of going to the bank or writing a check. Plus they will feel accomplished getting it done without having to walk into the school.
Taking it online also allows you to have a record of the money collected and you can print out all of the orders on a spreadsheet when you need them to fulfill them. Or use your dashboard to find all of the information.
Taking the orders online also allows you to keep track of each order easily. You can simply ask the parents to write in the names of who they want the Grams to go to in the comments section, or create a Google Form for the parents to fill out after they buy the Grams.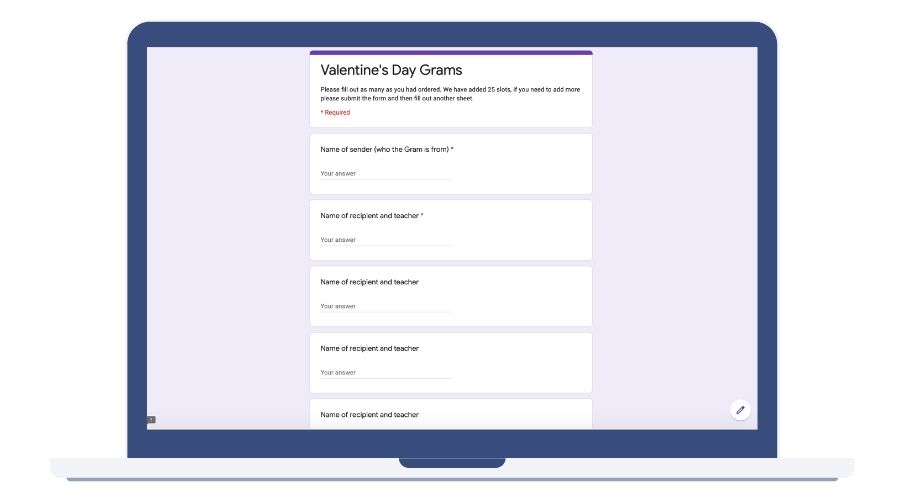 Are you ready to create your PopUp but need ideas for the actual Valentines? We found these great websites for some ideas.
Download our FREE booklet "OUTDOOR MOVIE NIGHT How to host an amazing movie night that creates community and makes money" and sign up for our free eNewsletter.
Complete the information below.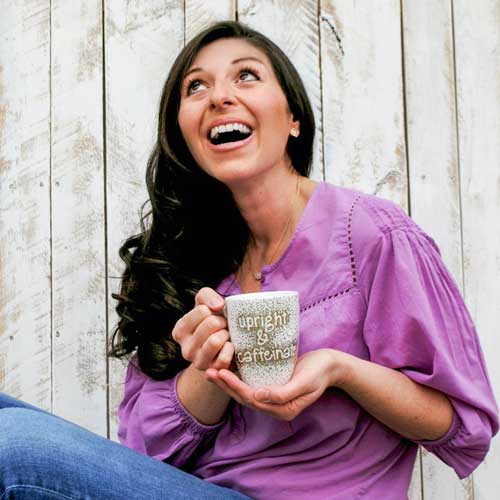 PopUp Funds made my life easy when I hosted a crafting party...PopUp Funds website was very professional, and the dashboard was very easy to navigate. I also loved that I could easily share the event through social media!
— Allison, Upright and Caffeinated
Sign Up for Our Newsletter
Get our latest news, great tips, and other helpful information.