Using QR codes and Shortening URLs
Congratulations, you published a PopUp! Now you need to get the news out there. Typically, you will link to your PopUp on Facebook, email out the URL to those who need it, and/or text it to people. But there are still those people who aren't as tech savvy and love a paper flier.  How can you make life even easier? Try using a shortened URL or a QR code.
Many schools send out folders filled with fliers weekly and if there is something very important coming up, a flier is included along with blasting the event on social media. This is the moment that you want to make a parents life as easy a possible! There are two simple ways to do this.
---
Shorten the URL
When you create a PopUp, you are given a long URL to share. When you are on the computer it's no big deal, you copy and paste it into whichever social media channel you are using. But, if you are trying to type it in from a flyer it can leave a lot of room for error.
To solve this, you can shorten the URL. My favorite website to use for this is TinyURL. It's simple, free and lets you choose what you want to be written in the URL. For example,  if you are selling t-shirts,  you can write that into the URL. If it is for an event, you can include the event name.
Once you create the shortened URL, you can and should test it to make sure it goes straight to your PopUp.
---
QR Codes
Another way to make it easier for people to access your PopUp  is to include a QR code. You know those strange looking things that look like a new type of barcode? They are actually quite helpful and can also be added to any flyer. You buyers don't need to have a QR code reader; they just need their phone. Typically, QR readers are already built into smartphone cameras. Simply point the camera at the code and up pops the link to your PopUp!
There are lots of QR code generators out there. QR Code Monkey not only lets you create a code but also lets you include an image if you would like.
QR codes are also great if you are using PopUp Funds for presales and then decide to let people pay at the door for an event. Simply have the QR code printed out and ready for the buyers to scan, and then they can pay online using their phone instead of having to pay by cash or check.
Ready to try out these new ideas to take your PopUp to the next level? Get started now!
Download our FREE booklet "OUTDOOR MOVIE NIGHT How to host an amazing movie night that creates community and makes money" and sign up for our free eNewsletter.
Complete the information below.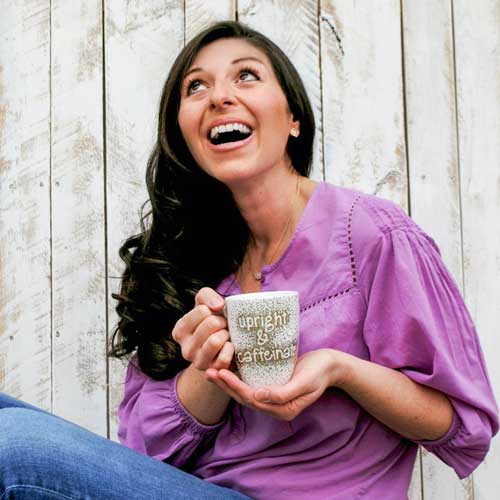 PopUp Funds made my life easy when I hosted a crafting party...PopUp Funds website was very professional, and the dashboard was very easy to navigate. I also loved that I could easily share the event through social media!
— Allison, Upright and Caffeinated
Sign Up for Our Newsletter
Get our latest news, great tips, and other helpful information.