Use PopUp Funds to Collect Donations
PopUp Funds can be used for more than selling items or  group collections. You can use PopUp Funds to collect donations as well.
With just a few adjustments and the proper wording you can collect monetary donations and allow for your donors to keep the receipt for their records.
When creating the PopUp, make sure to include the reason why you are raising funds. It helps people feel more at ease knowing there is a purpose and it gives them a more personal investment in your group.  It can also be helpful if you clearly state how much the things you will buy or provide cost. That way a donor can feel like they have helped with something very specific. Ex: One band uniform cost $150. Or $50 pays for a band scholarship.
Try to use pictures that are from your group. Maybe even photos of what the donations will pay for.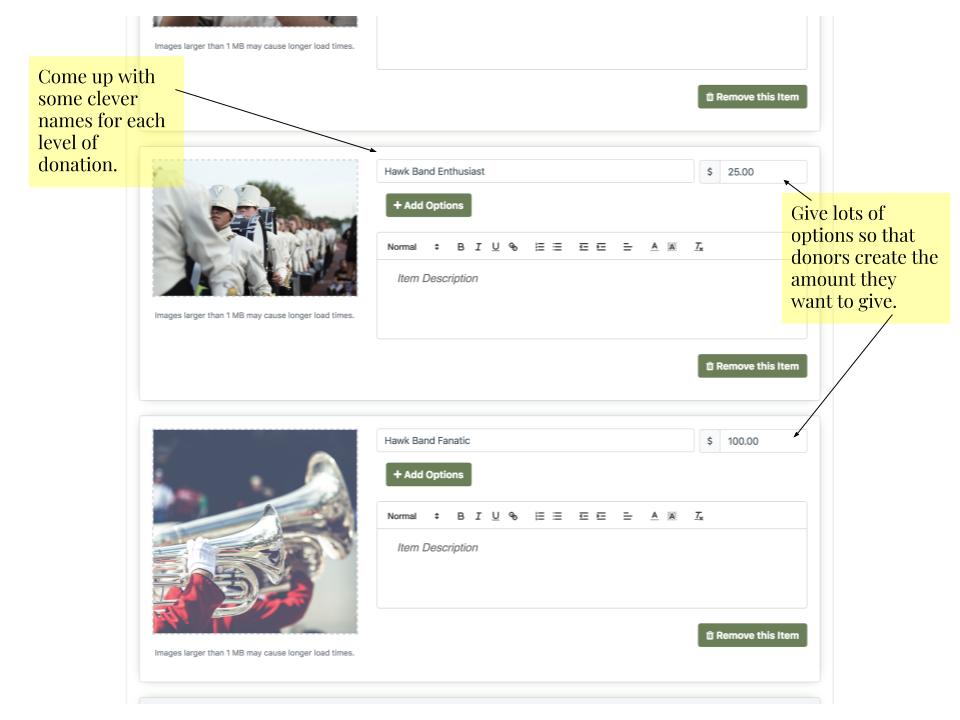 Use clever names for each level of donations to give your fundraiser a friendlier feel.
Make sure to include multiple amount options to allow for your donor to give the exact amount that they want to. Donors will be able to "buy" two $25 donations for a total of $50 if they would like.
Here is the important part.
When you get to the 'note to your buyers' section you will need to make sure to include a few things. This makes it easier for your donors to show documentation when needed.
You will need to include:
What percentage of the donation is tax deductible
The organizations non-profit name on file with the government
The organizations EIN
Other important items that will already be included with the PopUp receipt will be the date donated and the name of the donor. It is also good to include a thank you and a reminder of what they money will be used for.
All of this information in the 'note to the buyer' is also included an emailed receipt to your donor.
As always, you will need to consult with your organizations accountant and a tax advisor to make sure you are compliant with what needs to be done when collecting monetary donations.
You can check out this post from Cullinane Law Group that gives more information about donor acknowledgment.
I have created a video explaining how to use PopUp Funds to collect donations if you prefer watching something.
Download our FREE booklet "OUTDOOR MOVIE NIGHT How to host an amazing movie night that creates community and makes money" and sign up for our free eNewsletter.
Complete the information below.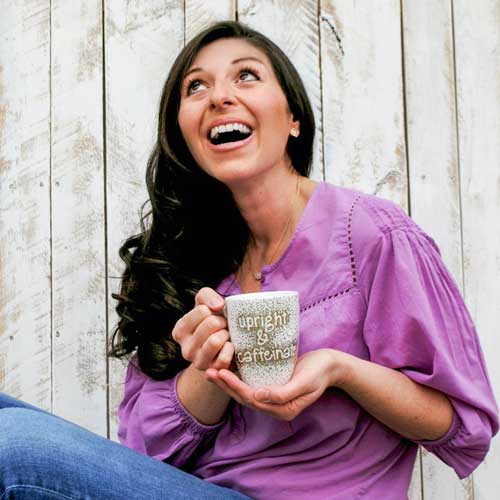 PopUp Funds made my life easy when I hosted a crafting party...PopUp Funds website was very professional, and the dashboard was very easy to navigate. I also loved that I could easily share the event through social media!
— Allison, Upright and Caffeinated
Sign Up for Our Newsletter
Get our latest news, great tips, and other helpful information.