Understanding your PopUp dashboard
We've worked hard on trying to make the dashboard user friendly and simple, so that understading your PopUp dashboard is easy. We give you lots of information in a concise format.
When you are on the main page of your dashboard you will see two main tabs, PopUps and Account Info.
Under the PopUps tab,  you will see all of the created PopUps and how much each PopUp has made. This is NOT how much money is in your Stripe account. To find that out you will need to click on the Account Info tab. 
From the PopUps tab, you see each PopUp along with the ability to Edit your PopUp or End your PopUp.  If your PopUp has already ended, you can also open the PopUp back up with the Go Live! button that replaces the End button.
---
Items
To take a closer look at each PopUp, click on the name of the PopUp, opening up more detail.
After opening up the PopUp, you will be shown the items that you have for sale along with how many and how much you have sold. If you have multiple options of one item, PopUp Funds shows you the total amount of that item sold and then breaks it down by options.
When you are using the quantity feature you will see how many are available and how many are sold.
Article: Understanding the Quantity feature.
The amount shown at the top of each PopUp is the total amount for the PopUp.
All PopUps default to you paying the platform fees. These paid fees can be seen under each PopUp. If you choose to pass-through the platform fees, your PopUp will show $0.00 for the Fees line since you did not pay the fees.
---
Customers
When it comes to knowing who paid or what someone ordered, click on Customers. You will initially see each person who ordered, their email, and the amount they spent AFTER fees. The most recent purchases are at the top. A more detailed invoice appears when you click on the customer's name.
From the more detailed customer page you are able to see when they purchased, and a break down of the items. If you allowed for comments, you can also see what notes your buyer may have left you by clicking on, View order comment. This comment should also be shown when you receive the order confirmation email upon checkout.
Article: Using the Comment Section
When refunding an order you can simply click on Refund Order and confirm. The refund will show immediately in your PopUp dashboard and the buyer should see their money within 3-5 business days. You and the buyer will receive an email confirming the refund.  As of now, you must refund the entire order. We are working on extending the feature to include individual item refunds.
If at any time you decide to change your address, email, or password. You can achieve all of that in the Account Info and Profile tab. Here you can change PopUp Fund information. If you need to change any billing information you can do so under the Balance tab and on your Stripe dashboard.
How to Collect & Make Money Online
How to sell online your handmade crafts, artwork, tutoring services and more.
Download our FREE booklet "OUTDOOR MOVIE NIGHT How to host an amazing movie night that creates community and makes money" and sign up for our free eNewsletter.
Complete the information below.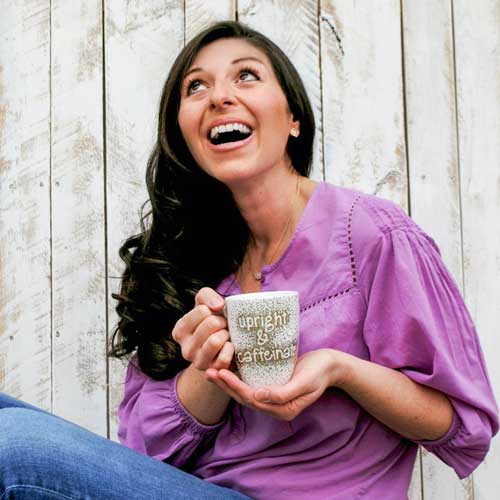 PopUp Funds made my life easy when I hosted a crafting party...PopUp Funds website was very professional, and the dashboard was very easy to navigate. I also loved that I could easily share the event through social media!
— Allison, Upright and Caffeinated
Sign Up for Our Newsletter
Get our latest news, great tips, and other helpful information.