Three Ways to Fundraise During Covid-19
Life has been turned upside-down and everyone is slowly finding themselves in a new state of normal. While a lot is changing, there are some things that haven't. Schools, organizations, and communities still need to fundraise. Maybe now more than ever. I started thinking about the next school year and what fundraising may look like. The restaurant spirit nights, movie nights, carnivals, school decorations. Those everyday fundraisers may not be possible for a while. I've compiled three ways to fundraise during Covid-19. These fundraisers aren't specific to this time and can be done even when we aren't in the middle of self-distancing.   It's good to spread a little joy and entertainment, while at the same time you are also able to raise money. In the end, the best fundraiser is the one that builds a community.
House-grams
I've seen over a dozen clever ideas for house-grams. There are for-profit companies that place the over the top signs in front of houses, but you don't need to get that fancy.
Flamingo Flocking
I love this one, who wouldn't smile when they discover a flock of flamingos in their front yard for the day. You can even get creative and offer an "Over the hill" addition of black flamingos. Or a package deal offering a different amount of flamingos for different prices. Fundraising Ideas has a fun idea on how to get youth groups involved as well.
Toilet Gram
Do you have an extra toilet hanging around? Paint it and hot glue some decorations onto it and start leaving it in people's front yard with a note on how to remove it and deliver it to the next person. Everyone will get a good laugh out of it. Not So Donna Reed has a full article on how she created a successful fundraiser.
---
---
Poster Decoration
I have already been to more birthday, graduation, and thank you car parades that I can count. And every time I wish I was able to show up with a better poster. Instead, my posters are just scribble written really big.  But I have a friend that makes the most AMAZING posters! She loves to make them. While everyone is in poster making mode, why not turn it into a fundraiser. Allow people to order custom posters delivered to their door before the parade.
Activity Care Packages
Create entertainment packages that families can purchase for themselves or others.  Everyone is spending more time at home and looking for activities to do as a family. Create a Summer package with water toys, towels, and more. Or, a Back to School pack with all of the fun supplies that the teachers never put on the supply list and are still fun to use even if you are homeschooling.
My favorite idea of an Activity Care Package is a playoff of the show "Nailed It." Find a photo of a fancy cake ball, write up some brief instructions, and provide the supplies. Help families create their own baking competition!
Please share your ideas and how you are fundraising during this time. Leave us a message on Facebook or Instagram and make sure to follow us while you are at it.
Be sure to check out our Resources page where we have lots of tips and tricks on how to make your PopUp POP.
Download our FREE booklet "OUTDOOR MOVIE NIGHT How to host an amazing movie night that creates community and makes money" and sign up for our free eNewsletter.
Complete the information below.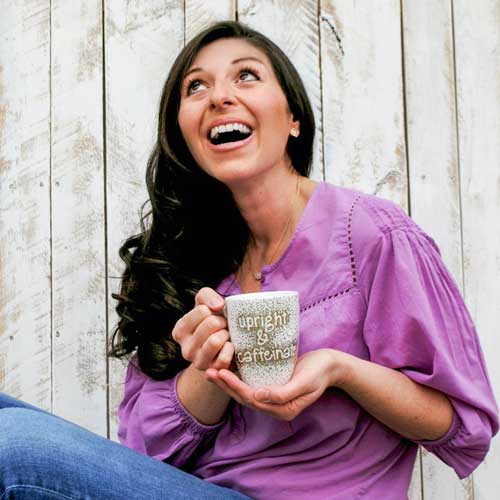 PopUp Funds made my life easy when I hosted a crafting party...PopUp Funds website was very professional, and the dashboard was very easy to navigate. I also loved that I could easily share the event through social media!
— Allison, Upright and Caffeinated
Sign Up for Our Newsletter
Get our latest news, great tips, and other helpful information.