As my children grow older, the cost of their activities seems to grow with them. Many of their friends now travel with sports teams, go on life-changing campouts and even organize trips to Europe. All of these things cost a lot of money. Hosting student let fundrasiers to pay for these experiences is a wonderful opportunity to learn valuable life lessons. However, coming up with ways for them to raise the money before they are old enough to have a part-time job can be tough.
The go-to way always seems to be selling something. There are thousands of companies out there willing to give you a small percentage of sales for selling their items. But let's be real, no one wants more junk. That's why I am a huge believer in community building fundraising. Hosting an activity that brings people together, helps people, or entertains provides a lot more value.
Last month, I had the pleasure of watching a Girl Scout troop travel to Europe. They had spent 18 months raising enough money to pay for their trip. The girls didn't raise it all with only one activity. They hosted many activities over time that added up to big money and almost all of them helped the community. I'm proud to say that PopUp Funds was able to help them get to their goal as well.
We've compiled a list of ideas that small groups or individual students can accomplish.
Parents Night Out (PNO)
This one can be as large or small as you'd like. If only one or two students are hosting, the PNO should be limited to six to eight children. I have seen students host a PNO on a weekly basis, allowing them to create a client base. If your entire team or troop is hosting it together, the sky is the limit on what you can do. You will want to make sure the children are entertained the entire time
Churchleaders.com has a great timeline and suggested activities if you to choose to host a PNO.
Father/Daughter Dance
This one will take at least a few students to pull off but it can come with big rewards. It will also allow for each student's talent to shine. Is one of your students a budding photographer? Aspiring DJ? Great! Put them to work.
Flock-a-Friend
I LOVE this one. Put the word out to your neighborhood that you can decorate yards for a special day. Let people order a flock of flamingos for their friends and neighbors who are celebrating a birthday. It is a fun way to mark the occasion!
Hubpages.com has a step by step instructions on how to pull it off. 
See how you can easily collect more information for your fundraiser using Google Forms with PopUp Funds. 
Mother's Day Corsages
There is something so sweet about giving your mom a corsage to wear for her Mother's Day brunch. However, it seems there is never enough time to think about it in advance and order one from the florist. Learn to make some simple ones and presell them to family and friends. Your mom will thank you!
Here's a great tutorial on how to make a wrist corsage.
Egg Hunt Assistant
Offer to hide plastic eggs for families with little kids. Charge a flat rate for a designated number of eggs, such as $25 for 50 eggs or $50 for 100 eggs
Don't forget, the best way to spread the word and collect the money is online and through social media channels. That's why using PopUp Funds is a great option. Creating a PopUp takes just minutes, allows for you to share the URL on social media, gives you the ability to host multiple fundraisers at once with unlimited PopUp ability, and lets people sign up and pay for the activities ahead of time.
Download our FREE booklet "OUTDOOR MOVIE NIGHT How to host an amazing movie night that creates community and makes money" and sign up for our free eNewsletter.
Complete the information below.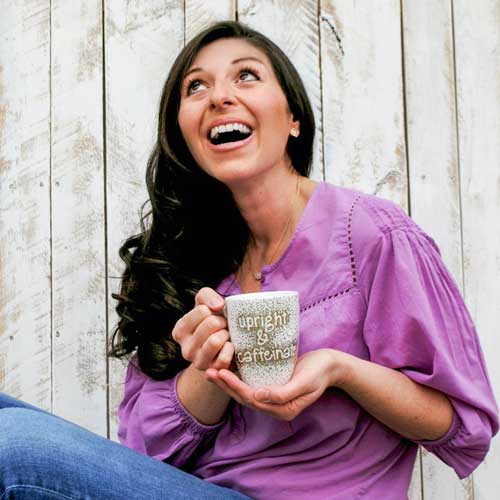 PopUp Funds made my life easy when I hosted a crafting party...PopUp Funds website was very professional, and the dashboard was very easy to navigate. I also loved that I could easily share the event through social media!
— Allison, Upright and Caffeinated
Sign Up for Our Newsletter
Get our latest news, great tips, and other helpful information.