Socially Distant Fundraisers
It is a new year and I think we are all ready to get back to regular life, whenever that may be. Typically during January, I take the time to regroup and figure out how spring will be scheduled. Part of the schedule this year is figuring out the school's socially distant fundraisers for the spring semester. One of the quickest and easiest ways for our school to raise money is during Valentine's day.  The chocolate and greeting card companies make money on the holiday, so why not capitalize on the holiday too?  We've got some fun ideas for what your youth group, sports team, or organization can do to raise money during the Valentine's Day season while we are all still trying to social-distance.
Candy Grams
This is one of the simplest ideas and always brings in a lot of money for just a little bit of work. It takes just a few volunteers instead of larger fundraisers that take an army of parents. This allows parents and students to stay socially distant. Candy Grams are one of the most popular school fundraisers for Valentine's Day.
We have a great article giving you more detail on how you can start selling Candy Grams at your school. 
Themed Bake Sale
Homemade treats may be off the table this year but there are lots of restaurants and bakeries that may be able to help since times have changed. Teaming up with your local bakery is a great way to keep them in business and fundraise for your cause at the same time.   Collect preorders easily by creating a PopUp, send the order into the bakery, pick up,  and then deliver to parents at school on Valentine's Day.
---
---
Sell Floral Arrangements
Another idea is selling floral arrangements is another idea that is especially appealing to dads! Pre-sell floral arrangements to be delivered or picked up on Valentine's day. Just like a bake sale, you can DIY the arrangements or team up with a local florist to help you. If you choose to go the DIY route, Trader Joe's is a fantastic place to find pretty, affordable flowers, and they will let you preorder. Buy some mason jars from the local grocery store, have some talented moms help assemble one evening, and bam!  You have beautiful arrangements you can sell for $30 or more.
Flowers Magazine and Jaquelyn Clark have some creative ideas and tips on how to arrange flowers.
Looking for more ideas for Valentine's Day fundraisers or to learn how PopUp Funds can help you raise or collect as much money as possible? We have lots of ideas to help!
Download our FREE booklet "OUTDOOR MOVIE NIGHT How to host an amazing movie night that creates community and makes money" and sign up for our free eNewsletter.
Complete the information below.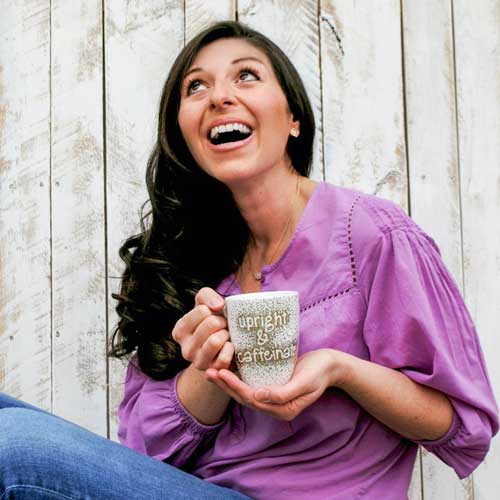 PopUp Funds made my life easy when I hosted a crafting party...PopUp Funds website was very professional, and the dashboard was very easy to navigate. I also loved that I could easily share the event through social media!
— Allison, Upright and Caffeinated
Sign Up for Our Newsletter
Get our latest news, great tips, and other helpful information.