There's a difference between a side gig and a "job". We all have those friends, the ones that have the special machine to make that special something. Of the one that knows a certain computer program and can create what you've been envisioning. They use their skills as a side gig. Maybe you are that friend. I know I am.
Side Gig
I've had lots of friends tell me I should start a craft business, but I don't want to. I want to keep what I love doing when I have free time as a side gig. Because of that, I don't want to open an Etsy shop that ties me to a certain theme. Or an online marketplace that seems so, well…. permanent. It turns something I love into something that I have to take care of—a job. I don't want that.
I want to be able to decide to sell my items or services for a week. Or maybe, keep orders open for a few months until I run out. I don't need people from all of the world buying what I make. It's intended for the people around me. If word gets out, that's okay. But, I'm not pushing for that.
While I want to keep it local, I also want to keep it simple. So many times I've sold something and the question is asked, "do you take… Venmo, ChasePay, ApplePay, PayPal", the list goes on and on. It's impossible to keep up. Next thing I know, I have money in 5 different accounts.
These are a few of my WHYs. Why I thought there needed to be another way. And why I started PopUp Funds. I needed PopUp Funds. And as I looked around, I realized that my friends needed it too.
Elevated
With PopUp Funds you can create a PopUp within minutes, at no cost for as long as you'd like. The fees are only taken once you actually make a sale. Fees are similar to other online marketplaces if not less. All the money is then transferred into your account. All you need to do is request it, simple.
PopUp Funds also allows you to have as many PopUps as you like. Sell your craft AND collect money for a group AND raise money for a friend in need. All at once! PopUp Funds is a one stop shop. Coming up with ways to use PopUp Funds is endless.
Simplify your life and pop on over to PopUp Funds to see how it can help you. 
– Lisa Tavares, founder of PopUp Funds
Want some tips on how to take a photo for your PopUp? Check out these tips.
Download our FREE booklet "OUTDOOR MOVIE NIGHT How to host an amazing movie night that creates community and makes money" and sign up for our free eNewsletter.
Complete the information below.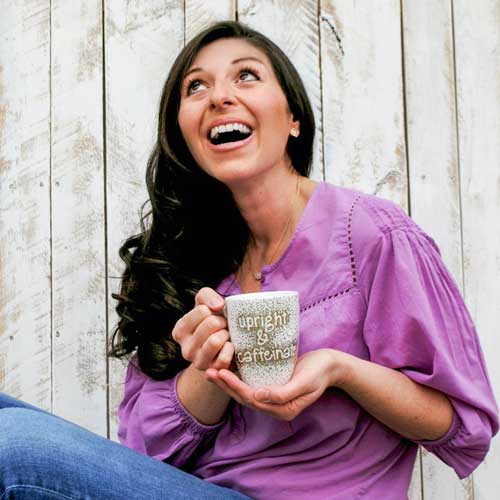 PopUp Funds made my life easy when I hosted a crafting party...PopUp Funds website was very professional, and the dashboard was very easy to navigate. I also loved that I could easily share the event through social media!
— Allison, Upright and Caffeinated
Sign Up for Our Newsletter
Get our latest news, great tips, and other helpful information.