The Secret to Boost Your Online Sale (It's not just the picture)
We all know the standard things that are needed when setting up an online sale:
Photo
Description
Price
Easy way to for people to pay
5 Ways to Boost online sales | popupfunds.com
That's it, right? Just throw that puppy up on Facebook, other social media, email blast it to friends, and your off. Let the sales roll in.
Nope.
Think about how you look at Facebook or Instagram. You are waiting in line somewhere or waiting for your kid to finish up something and you start to mindlessly scroll. You may see that fundraiser someone started and think to yourself, "Oh, I need to do that." Or seen those cute necklaces your friend's cousin has started making and said, "My sister would love that for her birthday." But then the line moves, or your kid starts asking you questions and you forget.
IF, you remember later, let's be real, you probably won't. You end up not being able to find that post because it has gotten lost in the constant stream of nonstop information.
From a seller's point you are losing your customers two ways:
They briefly saw it in their scroll, thought about it for a split second and then continued scrolling, forgetting about it .02 seconds later.
They saw it, actually made a mental note, remembered, and then couldn't find the sale later.
The same story exists for emails. Yes, I can search for it but it quickly gets lost.
How do you solve getting lost in the scroll?
By posting about it on a regular basis. The online world is not the same as the in person world. I would never remind someone over and over again in person. But, the online world is faster moving and things get lost or forgotten about quickly. On top of that, people don't want to think. They want you to think for them. So if they need to scroll too far for you post. They won't do it.
To boost your online sale you need to:
1. Post about your sale daily.
Even better, twice daily. Morning and Evening. Morning for the early risers and evening for the person who has just settled down and might now be able to think.
2. ALWAYS include the link to the sale.
Seems like a no-brainer, so many times I will see a friend promote something only to forget the link and have 5 people ask for it. Chances are only ½ of them come back once that link has been added.
3. Let them know how much longer the sale will be going on.
Start a countdown. Maybe state that you only have 2 left causing people to take action.
4. A reason why they should buy.
Is Christmas coming? Does it solve a problem? Does it raise money for something?
5. Change it up.
Don't just post the same photo or text. Come at it from a slightly different angle every time. Changing wording can capture a different audience.
It's hard to over post. People want and need to be reminded. Remember, they don't want to think. We expect our phones to remember things for us. Make sure you are at the top of the scroll by posting often.
For more tips, check out my post on how to improve your item description. Remember to try out your new knowledge by setting up your own PopUp shop.
Download our FREE booklet "OUTDOOR MOVIE NIGHT How to host an amazing movie night that creates community and makes money" and sign up for our free eNewsletter.
Complete the information below.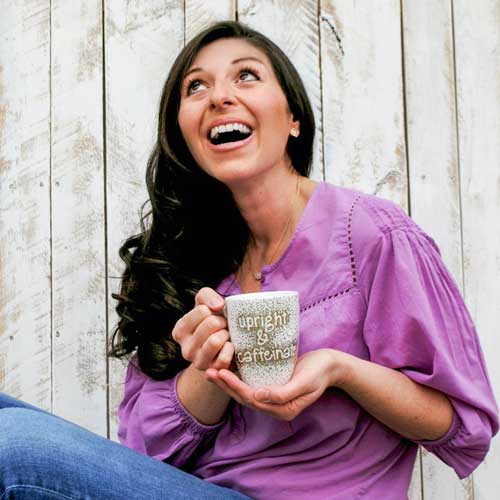 PopUp Funds made my life easy when I hosted a crafting party...PopUp Funds website was very professional, and the dashboard was very easy to navigate. I also loved that I could easily share the event through social media!
— Allison, Upright and Caffeinated
Sign Up for Our Newsletter
Get our latest news, great tips, and other helpful information.