School carnivals are the greatest and worst event of the school year. The greatest because that evening is so memorable for families. (What child will ever forget dunking their principal? Or, the goldfish they got to take home?) Carnivals are also the worst because they prove to be such a beast to host. What activities will you do? Who will work the booths? What food do you serve?
Booths
Planning a school carnival needs to begin 3-6 months ahead of time by scheduling the date and deciding how big you want to make the event. Then, you need to assemble an army. An easy way is to ask each grade level or group to host a booth. This way the ideas are on them. You can either provide a list of activities for them to sign up for, or have them submit ideas.
Need ideas for booths? A quick search on Pinterest is the easiest way to find hundreds of ideas for all ages.
Lots of school carnivals also include rentals. Bounce houses, dunk tanks, and sumo suits to name a few. Find a rental company in your area and reserve what you need before the other school beat you to it.
---
Layout
Once you have an idea of what types of booths and activities will be provided, it's time to create a map to figure out where everything will be placed. Do all we events need to take place in a certain area? Or maybe, you need a toddler safe area?
Don't forget to have a Lost and Found booth as well as a table at the front for volunteer check-in and ticket sales.
How to Raise & Collect Funds Online: Schools & Organizations
Fundraising ideas, how to easily collect for school events, classroom gifts and more. How to simplify and get it all done.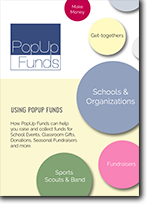 ---
Food
Your next obstacle is food. There are many ways that food can be sold at a school carnival. Our school allows for a specific grade level to host it as their "booth". It is the same grade level that is fundraising for science camp, so they earn all of the proceeds. Other schools have local scouts to sell food.
Figuring out what food to sell can be the hard part. Will you provide dinner like food: pizza, burgers, chicken? Or, just snack foods that can be "grab and go"?
We have a great e-book that dives deeper into how you choose your food for the event.
---
Ticket Sales
Your final step is to promote and sell tickets! Give families time to prepare. Start announcing the date on social media and in newsletters at least six weeks ahead. Then start selling admission tickets about two weeks before the event.
---
---
Giving families the ability to buy online can increase your sales dramatically. Creating a PopUp to do this is easy and free. You only pay a fee when someone buys a ticket. No monthly fee or set up fee. You can sell entry fee tickets, raffle tickets, even food vouchers if you decide.
Are you looking for more school carnival tips? PTO Answers has a great break down with lots of booth ideas.
Download our FREE booklet "OUTDOOR MOVIE NIGHT How to host an amazing movie night that creates community and makes money" and sign up for our free eNewsletter.
Complete the information below.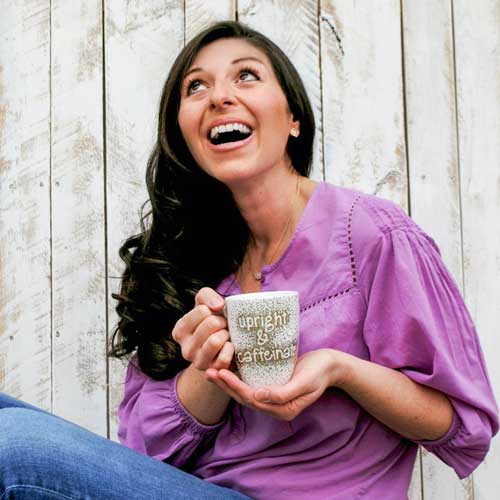 PopUp Funds made my life easy when I hosted a crafting party...PopUp Funds website was very professional, and the dashboard was very easy to navigate. I also loved that I could easily share the event through social media!
— Allison, Upright and Caffeinated
Sign Up for Our Newsletter
Get our latest news, great tips, and other helpful information.