Raise Money by Customizing Your PopUp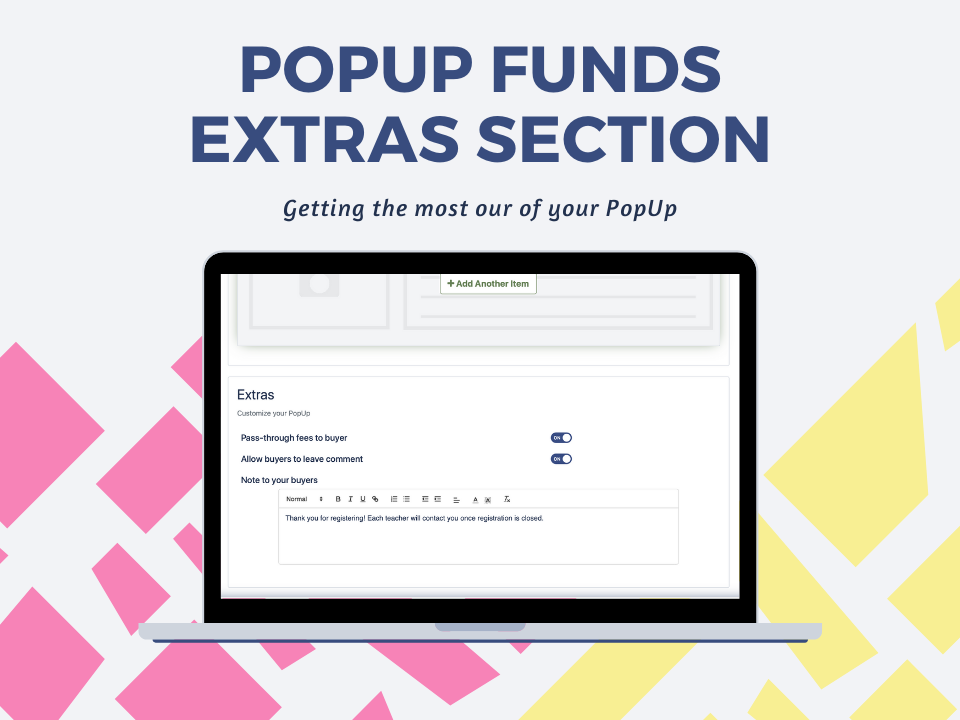 Moms, dads, and small group organizers love PopUp Funds because it is easy to create a storefront and start collecting money in just a few minutes from any computer or phone. To accomplish a quick set up, we have kept things very simple. Other websites have lots of really cool features, but when you add all those features, it might take 20 minutes or more just to get one item posted. We know you don't have time for that. That's why we've made it easy to raise money by customizing your PopUp.
While PopUp Funds is a simple platform, we still offer a few extras that can be used to customize each PopUp. Each of these options is found at the bottom of the page when you are creating your PopUp.
---
Pass-through Fees
This fantastic feature is turned on and off PopUp by PopUp. Sometimes it's better to take on the cost yourself and include fees in your price. Your buyer doesn't know the price is increased and it still pays for itself. When you pay the fees, you will see the fees on your dashboard but your buyer will see no fees. What the item costs is what they pay.
When you choose to pass-through fees, your buyer will see the fee at checkout. You will see $0.00 fees on your dashboard since you did not pay them.  Life is all about convenience, and buyers usually don't have an issue paying a little more to make sure they can mark another task off their to-do list!
---
---
Allow Buyers to Leave a Comment
This is a great feature that 95% of all PopUps use. While checking out buyers can give more information that might be helpful. Such as a name, teacher, grade level, specific preferences, etc…
Each comment is on your dashboard within each customer's order information.
---
Note to Your Buyers
Leaving a note for your buyers on their receipt is a way to say "thank you" and to give more information that only applies to those who used the PopUp. Information could be a link to Google Forms to obtain more details, an address of where an event is held, or a signup link.
Get started with PopUp Funds NOW! Or, check out our Resources section for more tips and tricks.
Download our FREE booklet "OUTDOOR MOVIE NIGHT How to host an amazing movie night that creates community and makes money" and sign up for our free eNewsletter.
Complete the information below.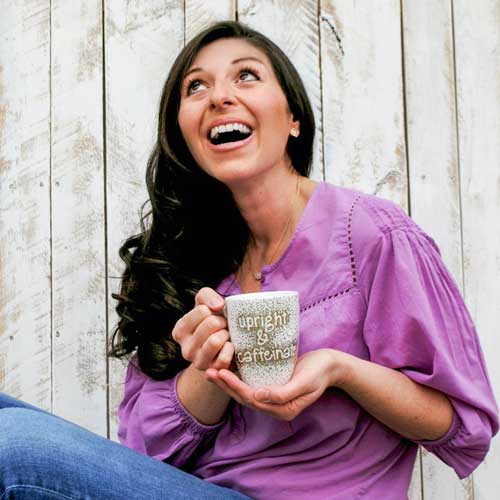 PopUp Funds made my life easy when I hosted a crafting party...PopUp Funds website was very professional, and the dashboard was very easy to navigate. I also loved that I could easily share the event through social media!
— Allison, Upright and Caffeinated
Sign Up for Our Newsletter
Get our latest news, great tips, and other helpful information.