Collect for Playoff Season T-shirts and More

Playoff season is here and it's time to celebrate your little sports lover's achievements.
The most common way for all teams, even recreational teams, is to create and sell playoff season or championship t-shirts. Selling t-shirts and adding additional items to the sale is an amazing way to allow your entire family to show their support. On top of that, selling the playoff season t-shirts and championship t-shirts can be an extra way to raise money for next season's expenses or cover the cost of some additional training for your team.
There are a million and one online shops that will allow you to take orders online but they all take a VERY large chunk of the money. Most shirts cost between $5-10 to make depending on the quantity and quality of the t-shirts, along with how many colors you use in your design. (Hint: the number of colors you use can become your biggest expense.)  I've noticed that websites that let you use their storefront typically only give you about $5-8 per shirt even when you are charging $25 per shirt! That means the company is giving you less than 25% of the t-shirt! But, if you can purchase the shirt and sell them yourself, your team stands to make a lot more money.
What online t-shirt companies provide is a way for you to let people order online, which is a huge lifesaver for busy parents. So how can you have the best of both worlds? How can you profit the most from your playoff season t-shirts and make ordering so simple to order that parents can order it in the stands while watching a game?  Create a PopUp!
Create a PopUp to collect more money and support local businesses.
There are many local printers everywhere that would love to print playoff season and championship t-shirts. Most of these shops have a designer on staff to help you design a custom shirt exactly to your specifications. Typically you have a much larger choice of apparel when you visit a local shop. I know our local store has racks of sample shirts for me to touch and feel. The biggest plus is that I know I'm supporting a local family, not a huge faceless company.
But, the drawback is how to sell the t-shirt. Creating a PopUp with PopUp Funds is the easiest way to collect money ahead of time to then order from your local store. It's easy to get the PopUp set up and shared in minutes without creating a complicated storefront or website. Then once the orders are made you have a clear picture of what you need to order just by looking at your dashboard or downloading the spreadsheet. This should give you confidence in paying for a large number of shirts because you will already have the money collected and easily transferred straight to your bank account.
Do you have more than one athlete in the family? I know I'm the mom that thinks, "I'm already ordering shirts for the soccer team, why not for the football team as well?"  You can create a PopUp for each team, keeping the orders completely separate but letting you collect the money all in one place.
The end of the season is also the perfect time to allow parents and family members to order swag that they may have missed out on, such as drinkware, bumper stickers, or custom swag.  Most print shops print on more than t-shirts, so you might consider adding a few extra items in your PopUp.  You can allow parents to also customize shirts by letting them add a name in the comments section when checking out. Be sure to turn on the comment ability for your parents to leave a comment when creating your PopUp.
Need some ideas for a design or cute tagline? Pinterest has a million and one great ideas.
How to Raise & Collect Funds Online: Sports, Band & Scouts
Fundraising ideas, how to easily collect for uniforms, club dues, and keeping track of it all. How to simplify and get it all done.
Download our FREE booklet "OUTDOOR MOVIE NIGHT How to host an amazing movie night that creates community and makes money" and sign up for our free eNewsletter.
Complete the information below.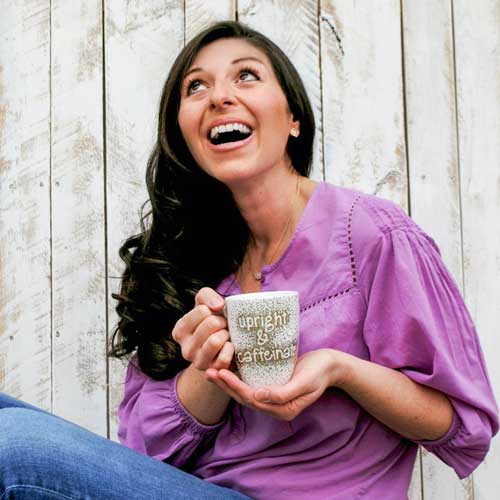 PopUp Funds made my life easy when I hosted a crafting party...PopUp Funds website was very professional, and the dashboard was very easy to navigate. I also loved that I could easily share the event through social media!
— Allison, Upright and Caffeinated
Sign Up for Our Newsletter
Get our latest news, great tips, and other helpful information.