Pivot! Move your fundraiser online this year.
Here we are, months into a life change and we are still figuring out how to keep our lives as normal as possible. While kids are going back to school, some virtually and others in person, lots of groups and booster clubs are hoping to push forward with their traditional annual fundraisers and sales. The issue now is how do I sell or fundraise when I can no longer accomplish the sale face to face? The simple answer is to move your fundraiser online. The problem is, how can you pivot online quickly without having to buy a domain, create a website, and waste lots of volunteer time?
You guys, this is EXACTLY what PopUp Funds is made for!!
A super simple and fast way to get a sale up and going without having to pay upfront for anything or having to be the tech-savvy one.
There are so many fall activities going on that people want to continue:
Seasonal flower sales
Every year I buy seasonal flowers from my church and the scouts. They sell at my door or I purchase after church on Sunday. But now neither of those things are happening. You can make it happen again by texting or emailing a PopUp link for long time buyers to use. Now, instead of all that paper to organize, you also have a spreadsheet showing exactly what you need to buy after the sale is over.
Bake Sales
Ok hear me out on this one, I know bake sales are more of an impulse buy for people. It is right there whey they are already at an event. But you can change it up and let people preorder a few set items and then enlist your bakers according to the orders you collect.
If you are worried about selling too much, a good problem to have in my mind, set a limited quantity for everything. That way you aren't overworking your volunteer bakers and also creating a sense of urgency to purchase.
Once all of the orders are in and the bakers have baked their hearts out, enlist another team of volunteers to do doorstep delivery.
---
---
Spirit Wear
'Tis the season for school and sports fan gear. There are so many online companies that let you collect through their own platform. The problem is that they also take a huge cut of the profit made. Instead, find a local company and then move your fundraiser online by creating your own PopUp storefront to collect all of the money before purchasing. This way you can make more money and support a local business at the same time.
Want more fundraising ideas? We have them! Check out our Resources page.
How to Raise & Collect Funds Online: Schools & Organizations
Fundraising ideas, how to easily collect for school events, classroom gifts and more. How to simplify and get it all done.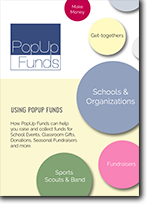 Download our FREE booklet "OUTDOOR MOVIE NIGHT How to host an amazing movie night that creates community and makes money" and sign up for our free eNewsletter.
Complete the information below.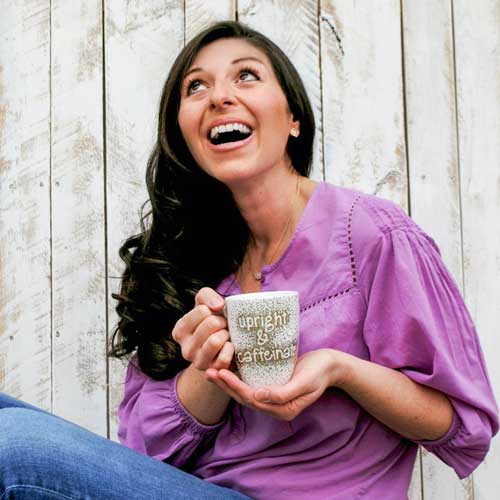 PopUp Funds made my life easy when I hosted a crafting party...PopUp Funds website was very professional, and the dashboard was very easy to navigate. I also loved that I could easily share the event through social media!
— Allison, Upright and Caffeinated
Sign Up for Our Newsletter
Get our latest news, great tips, and other helpful information.