Pass-through fee feature on your PopUp

We are excited to announce that we now have a Pass-through Fee feature!
What is a pass-through fee?
A pass-through fee simply passes the PopUp Funds and transaction fees onto your buyer. Instead of adding money to your item or taking a hit on your profit, with one click you can pass all of the fees onto the person purchasing.
Do all PopUps now use pass-through fees?
No, you make the choice with each PopUp if you want to take advantage of the pass-through fees. You can also change the option at any time by going back and editing your PopUp.
When should I use the pass-through feature?
It is completely up to you. For non-profits or collecting money, pass-through fees are understandable.
If you are using PopUp Funds for a profit, you might think about charging more for your item to cover your costs. Passing more fees onto the buyer may deter them from purchasing. Think about Amazon Prime, most people will pay a little more for the item if they get free shipping included, even if the item is offered at a lower price plus shipping. They simply do not want to see another fee.
How do I start using the pass-through fees?
At the end of your PopUp set up, you will see an "Extras" section. This is where we let you customize your PopUp to fit your needs. To pass-through fees to your buyer, you simply turn the feature on with a click.
---
What does it look like for my buyer?
Your buyer will see the fees at checkout, afterward on the Order Summary, and on their emailed receipt.
There is an explanation button for your buyer to click on so they can see what fees are added.
*Note: The fees are calculated in a way to guarantee you, the PopUp owner, to get the exact amount that you posted the item for. This means the fee is a little bit more than the simple math of adding 7.9% + .45.  When you add fees on top of the original price, you also have to pay a fee for the extra amount added.
---
How do I see the fees?
Because your buyer is now paying the fees, you will no longer see the fees on your dashboard. The line item will still be there,but it will show $0.00.
How to Raise & Collect Funds Online: Schools & Organizations
Fundraising ideas, how to easily collect for school events, classroom gifts and more. How to simplify and get it all done.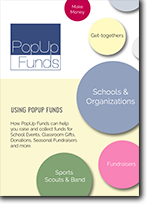 Download our FREE booklet "OUTDOOR MOVIE NIGHT How to host an amazing movie night that creates community and makes money" and sign up for our free eNewsletter.
Complete the information below.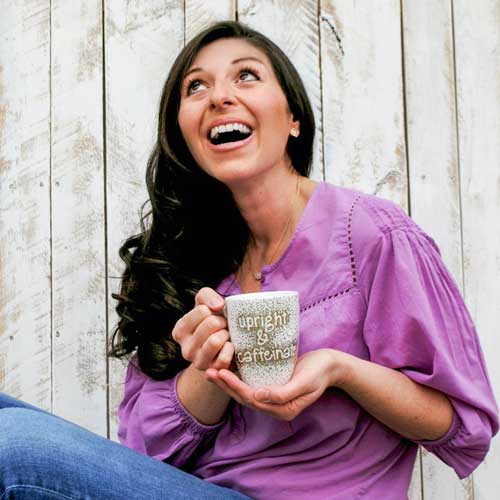 PopUp Funds made my life easy when I hosted a crafting party...PopUp Funds website was very professional, and the dashboard was very easy to navigate. I also loved that I could easily share the event through social media!
— Allison, Upright and Caffeinated
Sign Up for Our Newsletter
Get our latest news, great tips, and other helpful information.