Improve Your Item Description When Selling on an Online Marketplace
I love online marketplaces. Facebook and Craigslist are my go-tos. When I decide I'm in the market for something that is fairly common or want to sell something I think others locally will enjoy, that's where I head first. Before going to the store or Amazon.
8 Ways to Improve your Item Descriptions | popupfunds.com
But what makes me pause, and many times stops me from buying, is the description.
They will have the title and a photo. That's it.
Lately, I've been looking for a rug. Here is what goes through my head:
What is the size?
What is it made out of?
Age?
Why are they getting rid of it?
What area does this person live in? Is it across town?
Dogs? Smoker?
Projectile Vomiter, aka 2 year old in the house?
When you don't give information, it allows the buyer's imagination to run wild.
I automatically think:
A. You have 10 dogs that have peed all over it and you smoke a pack a day.
OR
B. You grabbed that rug off the side of the road and threw it up on the site to make a quick buck without actually looking at it. Which brings my mind back to the dogs. Because why in the world wouldn't those people had tried to sell the rug themselves?
Not very enticing. These guys will either not sell their rug at all, or sell for a very low price. And chances are, it's all because of the description.
8 Ways to Improve Your Descriptions:
1. Always include measurements. For EVERYTHING.
Is the dress officially a size 12 but fits more like an 8? Say that.
Is the chair you're selling a tad deeper than standard chairs? Say that.
Not only should you include the size of the rug but if it has a high pile or is flat weave then you need to… say that.
2. Give the brand name if possible
If you are selling something for a slightly higher price, you need to tell your buyers what the brand is. Or if you want to sell it quickly and have priced it low, telling the buyers the brand could make it move faster. If it is furniture or something vintage without a name, do a little research to at least tell the time period or style. Maybe even the history about the item that you do know.
3. Condition. Has it been well used?
You don't need to come right out and say that, you just say, "used condition" and say the trouble spots, "hole on side of rug".
4. Living Conditions
Do you have pets or smoke? You need to say that. I know your thought will be that it will slow down the sale, but this is about trust. And the only way to keep online marketplaces a good place to buy and sell, is to keep it trustworthy. It would be terrible to sell something to a person who might have severe allergies.
5. Location
Give the nearest main crossroads. Not an area a big as your city or as specific as your address. Crossroads give the buyer a good idea of where you are located and it's easy to look up on Google Maps. Some items I want to buy locally, but other items I am willing to drive far for it's a killer deal. As a buyer, if I have to contact you to ask what area you live in, I might pass and go to the next person who's already answered that question in the description.
6. Payment taken
I'm a cash only girl when it comes to Facebook and Craigslist. But if you are willing to take PayPal or Venmo then say so. If you are cash only, you need to make that VERY clear. I also reminder the buyer before they even meet me.
7. The price
No kidding, right? I can't tell you how many times I have seen a post with no price. I would also include if that price is firm or if you are willing to negotiate. If you are willing to negotiate, include the statement, "within reason".
8. A Reason to Buy
Think of why someone would want this. Are the holidays are coming and they need to finally decorate their dining room? Is their life if busy and you realized you need something to help you out in the kitchen? Start your description with one or two sentences of why someone would want YOUR item. It sets you apart and makes you look more personable, warm, and easier to deal with.
Once you implement these, your chances of selling your items faster and for money will go up.
For more tips, check out my post on how to boost your online sale. And don't forget to try out your new knowledge by setting up your own PopUp shop.
Download our FREE booklet "OUTDOOR MOVIE NIGHT How to host an amazing movie night that creates community and makes money" and sign up for our free eNewsletter.
Complete the information below.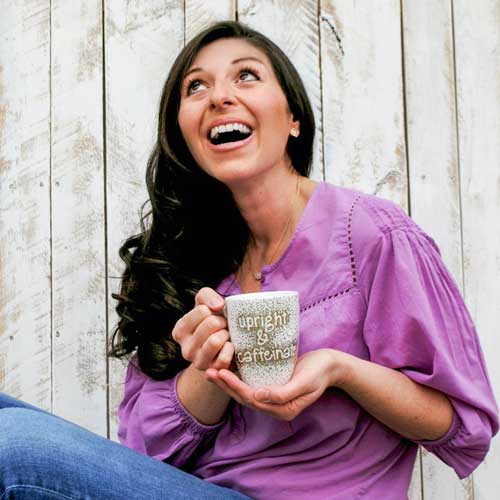 PopUp Funds made my life easy when I hosted a crafting party...PopUp Funds website was very professional, and the dashboard was very easy to navigate. I also loved that I could easily share the event through social media!
— Allison, Upright and Caffeinated
Sign Up for Our Newsletter
Get our latest news, great tips, and other helpful information.