Ten Items to Sell that are NOT T-shirts
All I hear from parents is, "Not another t-shirt". Everyone is tired of buying t-shirts for fundraisers that no one will wear—they always seem to end up in the rag bin. Whether you are looking to raise money for a fundraiser or simply raise a little dough for your next family vacation, we're here to help. We have come up with a list of 10 ideas for items you can sell online instead of t-shirts.
10 Items to Sell that are NOT T-shirts
1. Soap
I know, selling soap may seem a little strange at first. But think about it, everyone needs soap and everyone uses it every day (or, we hope they do!). Why not make a little money off of items people are already buying on a regular basis? Plus it's not ordinary and there is something special about handmade soaps. Check out this website Natural Soap Fundraising. They have a great program to sell natural soaps to support your favorite nonprofit.
2. Motivational Bracelets
Jewelry, like motivational bracelets are understated yet get the point across. This website allows you to make a large bulk purchase and get a huge percentage off. Need to collect ahead of your purchase? Use PopUp Funds to sell and collect the money upfront, then place your bulk order keeping the percentage off for your group or yourself.
3. Spirit Sticks
This one is for the kids. Set up a little booth whenever there is a school event and sell spirit sticks. Kids love to collect stuff and can show their school spirit and hobbies on their backpacks everyday. Spirit Monkey spirit sticks are a great idea and a fun way to get the kids involved.
4. Folding Chairs
How many outdoor kids sporting events do you attend? Every parent who has stood on the sidelines during a soccer game or sat in the bleachers during baseball practice understands the need for a portable, comfortable chair. Help parents show team spirit with a branded folding chair and give them a little bit more comfort at the same time.
5. Gift Cards
When you can't decide on the exact item to buy for someone you let them choose with a gift card. Everyone buys gift cards, why not be the group that sells them and make a % off of it at the same time? FundScrip is a company that is set up specifically for fundraising with gift cards.
6. Scratch-Off Cards
Scratchcards are just plain fun. Who doesn't love a scratch off? Fundraising.com has a great program and offers customizable options. Each card offers discounts to national chains and you receive 80% profit of the sales.
7. Flip Flops
T-shirts, hats, sweatshirts….old, tired, and been done a million times already. But School Store Flip Flops are a new take on the same idea. It's time to sport your school or team spirit from head to toe.
8. Drawstring Bags
Some of the best items to sell are things that everyone could use. Drawstring Bags are a great idea because they are inexpensive and easy to bring along anywhere you go. Every kids wants one of these are they are easy to customize and by in bulk to sell. They are an easy money-maker that can generate 70% profit.
9. 50/50 Raffle
If you want simple, this is it! At any event you sell raffle tickets for a price that you choose. Then the winner of the raffle wins 50% of what is raised and your group gets the other 50%. Easy peasy.
And last but not least…
10. OPT OUT
That's right, just ask for cash or do a check writing campaign. Especially when your kids are trying to raise money for school or extracurricular programs. When you are asking family and friends to contribute, sometimes they would rather just give you cash instead of purchasing something. Use PopUpFunds.com to create a PopUp sale to accept cash. You can create a PopUp requesting certain amounts. It makes it so easy and if you are a non-profit, your donors get 100% tax write-off. Something that you can state when asking for money.
Need a fundraiser that is more activity-based? Checkout these ideas.
Download our FREE booklet "OUTDOOR MOVIE NIGHT How to host an amazing movie night that creates community and makes money" and sign up for our free eNewsletter.
Complete the information below.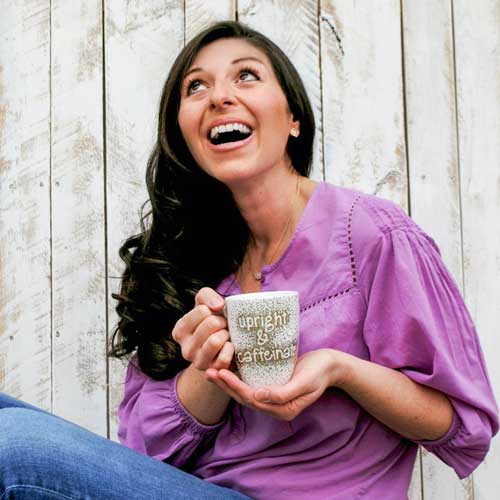 PopUp Funds made my life easy when I hosted a crafting party...PopUp Funds website was very professional, and the dashboard was very easy to navigate. I also loved that I could easily share the event through social media!
— Allison, Upright and Caffeinated
Sign Up for Our Newsletter
Get our latest news, great tips, and other helpful information.