How to include shipping and gift wrapping
Have you created your PopUp but want to include shipping and gift wrapping? Here's how.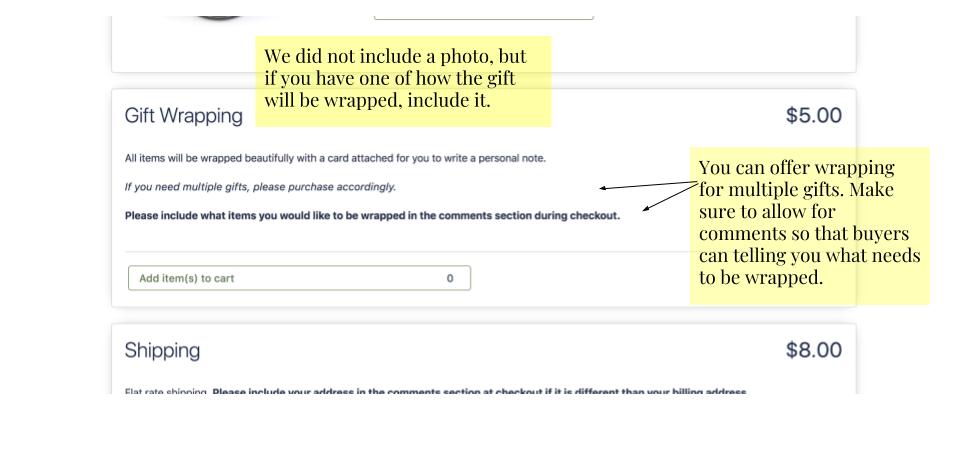 With PopUp Funds anything you need to collect money for can be added as an additional item. It is added here and instructions are given to the buyer on what information needs to be added in the comments section at checkout.
Are you a gift wrapping guru? Make sure to include a picture of what it will look like so that buyers understand the benefit of purchasing the gift wrapping option.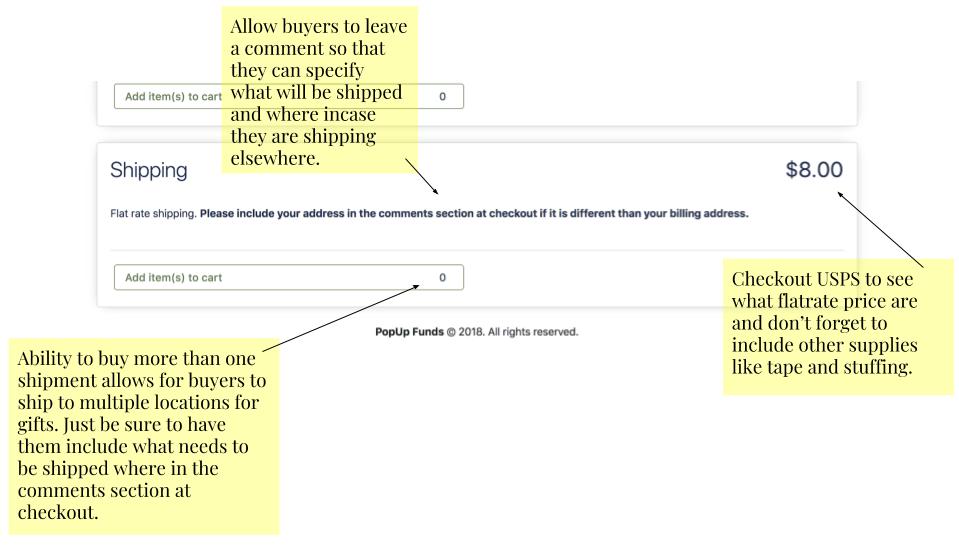 Shipping can also be included as an additional item. For this PopUp, I looked at usps.com to see what a flat rate box for the size of my items would cost. I then added a little to it to cover tape, tissue paper and the time it would take. Buyers can also purchase shipping multiple times to allow for shipping to multiple places.
Download our FREE booklet "OUTDOOR MOVIE NIGHT How to host an amazing movie night that creates community and makes money" and sign up for our free eNewsletter.
Complete the information below.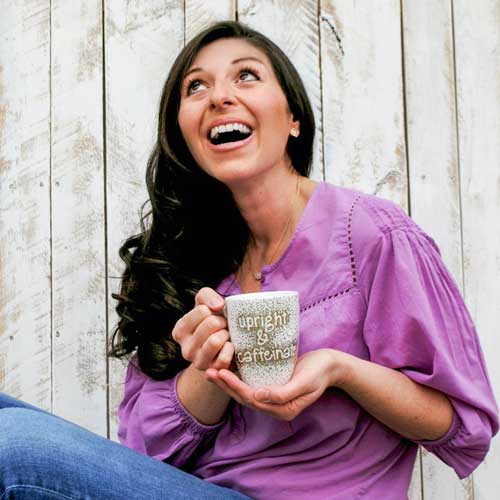 PopUp Funds made my life easy when I hosted a crafting party...PopUp Funds website was very professional, and the dashboard was very easy to navigate. I also loved that I could easily share the event through social media!
— Allison, Upright and Caffeinated
Sign Up for Our Newsletter
Get our latest news, great tips, and other helpful information.