How to Create a Seasonal Business
When the weather starts to cool off, you know the holiday season is coming up! With the arrival of the season, comes the reality that you will be spending money. This when having a seasonal business can come in handy to help you cover holiday costs or even let you plan a little something extra.
Your seasonal business doesn't need to be elaborate or take size months to plan. You just need an idea, a way to collect a payment, and then a way to get the word out!
Seasonal Business Ideas
Baked Goods
Do you have a personal or family recipe that is always a hit? If so, make some money off of it. I personally don't have a great dessert recipe but would love to outsource a homemade dessert from someone. Or you could offer a few choices and create your own online bake sale.
Jewelry and Accessories
I'm surrounded by tons of talented friends. They love to create but only want to do it from time to time so they can pay for extra bills that pop up. Making a batch of your favorite earrings and then selling them is a great way to generate some extra cash for that must-have holiday toy. Plus, you made yourself a few gifts for friends at the same time.
Holiday Decorations
Are you an amazing tree trimmer? Do you create Pinterest-worthy wreaths or clever decorations? Put your talents to work and make some money off of it! Offer your decorating talents to those less creatively inclined. I know a lady who makes a large amount of money by decorating houses for the holidays. She also premakes wreaths and bows to sell for those who can decorate but still want her beautiful designs. She makes what is equal to half of her yearly salary in just two short months with her seasonal business.
How to take payments easily
Venmo and Paypal are always a go-to for collecting money, but they can come off as slightly unprofessional when you are asking someone to Venmo you with a strange account name and a random picture of your dog as your profile picture. I know personally; I sometimes question if I have paid the correct person.
Squarespace and other online websites are also options. But you need to take the time to actually design and create your site and then pay monthly to maintain it. Do you really need that extra work? It is a better option for permanent businesses.
PopUp Funds was created for these types of ideas. A way to quickly create a temporary online storefront and take payment without monthly fees. You can even take pre-orders before you buy your supplies. Create your PopUp within minutes and take it down whenever you are done. If you have more than one idea for the holidays, no problem! You can publish as many PopUps as you like at once: bake sale PopUp, jewelry collection PopUp… even you kids can be included with their own money-making ideas.
There are tons of options out there on how to collect money, so carefully choose the one that best fits your needs.
---
Create your own PopUp
---
Marketing
You've got your idea, and you have a way to collect payments, so now it's time to get the word out! You can always go the old school way with fliers, but social media is really the way to go. Let people see you making your product on Instagram, post about it on Facebook, and most importantly, link to how people can find out more. With PopUp Funds you can link directly to your PopUp for people to buy and checkout immediately, making it simple. When it's easy, people are more inclined to buy!
No matter what, make sure you post about your business daily. People are busy, and they forget, so remind them.
Download our FREE booklet "OUTDOOR MOVIE NIGHT How to host an amazing movie night that creates community and makes money" and sign up for our free eNewsletter.
Complete the information below.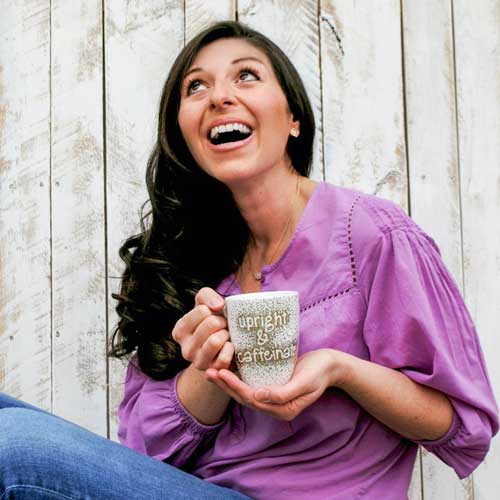 PopUp Funds made my life easy when I hosted a crafting party...PopUp Funds website was very professional, and the dashboard was very easy to navigate. I also loved that I could easily share the event through social media!
— Allison, Upright and Caffeinated
Sign Up for Our Newsletter
Get our latest news, great tips, and other helpful information.