Groups Can Use PopUp Funds for EVERYTHING
It's that time of year again. The time when groups and organizations are winding down and slowly thinking about how to make next year easier and less work for volunteers. There is a lot of work that goes into sports and school organizations. Typically there are groups within schools and sports teams that run parallel to each other. Some of these groups are large enough to be able to create, upkeep, and pay for online payment systems. But there are many groups that are trying to squeeze as much money out of what they raise and aren't lucky enough to always have a tech-savvy volunteer every year to keep their online payment systems going.
Teaching someone the ins and outs of storefronts and payments every year is a lot and not easy to pass along. That's why groups have chosen PopUp Funds for their needs year after year. Groups can use PopUp Funds for everything when it comes to money collection.
How to Raise & Collect Funds Online: Schools & Organizations
Fundraising ideas, how to easily collect for school events, classroom gifts and more. How to simplify and get it all done.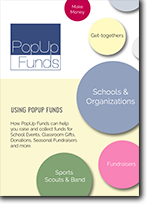 PopUp Funds for Schools
Every year a group of 4th-grade parents start a fundraising campaign that lasts all year. Each year a new parent takes on the task of overseeing the money.  Since there is a new group of parents every year, it is hard to establish permenant solutions. Before, the parents were only able to deal with cash and checks, now with PopUp Funds, they are easily able to create online storefronts for each fundraising activity as they go through the school year.
This group uses PopUp Funds for
T-shirt spirit wear sales
Parents Night Out
School Auction Tickets
6th grade Social
Birthday Lockers
Outdoor Movie Night
Cookbook Sales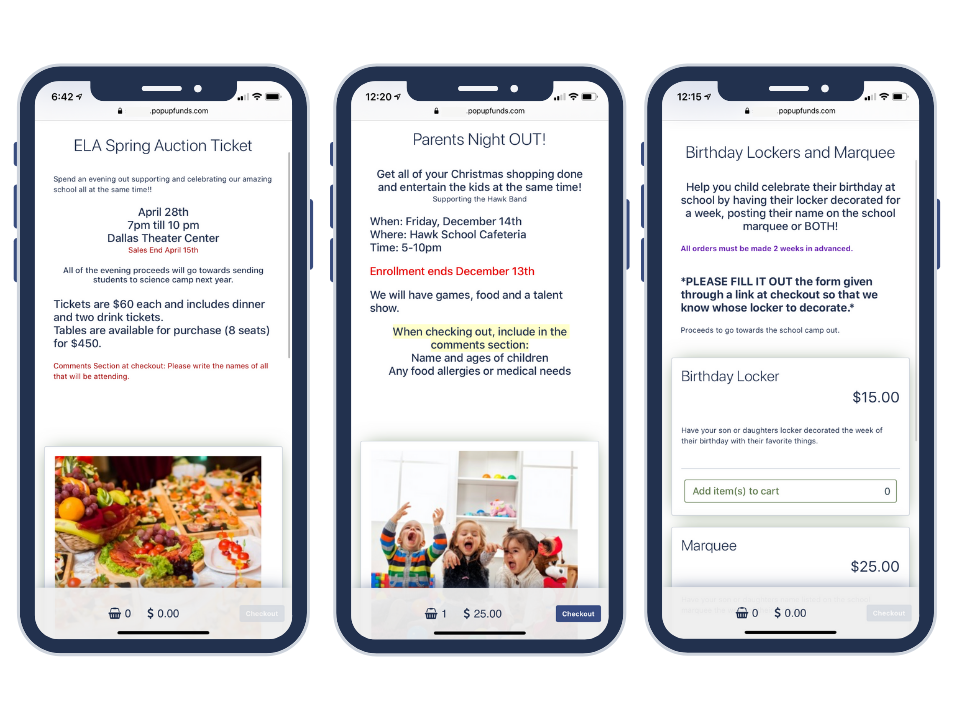 One parent creates a PopUp Funds account. When a new fundraiser is about to take place, a PopUp is created for the specific fundraiser. Each fundraiser is easily organized by PopUp allowing the parent to see how much money each fundraiser has raised. The PopUp dashboard also allows quick access to see who ordered what item and when. All of the money raised is held in a PopUp Funds account attached to the parent's bank account of choice. Many groups create bank accounts just for fundraising, making it very easy for bookkeeping. Every year the parents are able to customize PopUps to fit their needs.
---
---
---
---
Sport Groups can use PopUp Funds for Everything
When you are a part of a sports team there are multiple times throughout the season or the year that you may find yourself having to collect money. My son's soccer team on its own has 4 different collections per season and his team is a small recreational team.  Uniforms, Parent t-shirts, coaches gift, and the end of the year party.  Multiply that by 3 kids and I have a logistical nightmare on my hands. Moving it all to PopUp Funds makes it a lot easier for parents to pay online and for you to keep track of it all.
In the end, PopUp Funds allows volunteers and parents to save hours of invisible time. Time spent collecting money, keeping track of orders and hunting down others for their payment.
---
Download our FREE booklet "OUTDOOR MOVIE NIGHT How to host an amazing movie night that creates community and makes money" and sign up for our free eNewsletter.
Complete the information below.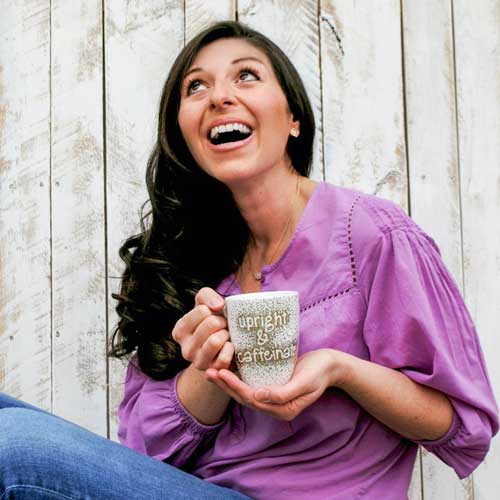 PopUp Funds made my life easy when I hosted a crafting party...PopUp Funds website was very professional, and the dashboard was very easy to navigate. I also loved that I could easily share the event through social media!
— Allison, Upright and Caffeinated
Sign Up for Our Newsletter
Get our latest news, great tips, and other helpful information.