Give Information to Raise Money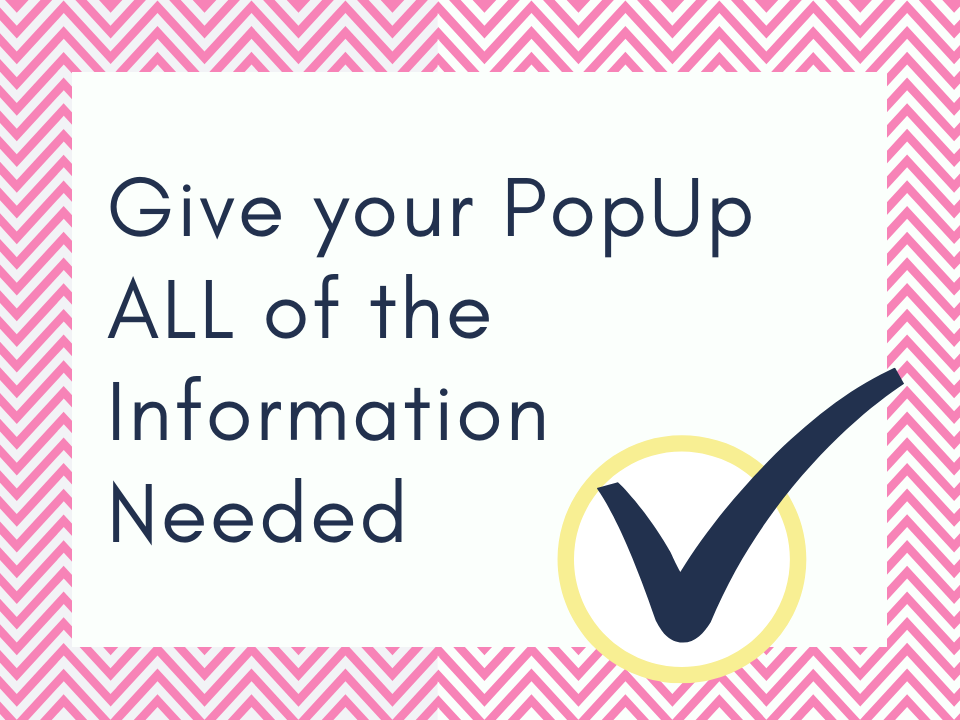 PopUp Funds can be used for so many different types of applications: fundraisers, money collection, donations, and selling goods and services are just a few examples. By far, the most popular way PopUp Funds is used is for raising money for school activities and school sales. Many users use PopUp Funds for the school dance, swag for a special event, or a neighborhood event where you need to get the word out to a large group. But for your PopUp to be successful, you need to be sure to give information to raise money with your PopUp.
The goal of most PopUps is to be able to reach as many people as possible. Most importantly, the people you don't know personally who are still interested in what your PopUp provides.  It's a way to easily get the word out with no upfront cost and minimal effort.
Because you may not know everyone who visits your PopUp, you need to make sure you are giving an ample amount of information at all times. There is a noticeable difference in how PopUps perform according to how much information is given.
---
DON'T
Write only a sentence or two and call it a day.
Parent's Night Outs are common PopUps. As a buyer, I have many questions left unanswered. When I have unanswered questions, it makes me hesitatant to move forward with purchasing a spot for my child.
When and where is this going to take place?
Is there a registration deadline?
My child has an allergy, where can I tell you that?
What is the money for? Are you keeping the money or is this a fundraiser?
DO
Clearly state location, date, and time. Also, include any deadlines, what the money is going toward, and where buyers can add information.
Notice, this is the exact same PopUp but with the proper information included. Instantly, the PopUp looks more organized, therefore putting the buyer at ease. Color, font size, and formatting are used to bring attention to important information.
---
---
DON'T
If you are fundraising, don't just ask for money.
PopUp Funds is an easy way to ask for donations along with including any items you may want to sell. But if you have others sending out your PopUp to friends and family, they need to know exactly why they being asked to donate. Just asking for money isn't enough, as there is no pull to get them to take the time to give. As a result, they will procrastinate and possibly forget about it completely. You need to give information to raise money.
When are all donations due?
Does anyone get credit for raising the money?
What if I want to donate more than the amount listed?
What is my donation paying for?
Is this tax-deductible?
DO
Give a why, how and where.
Make sure you clear all roadblocks by providing tax information, how to give an exact amount, and most importantly, WHY they should give. Reminder: All of the information given in a PopUp description is also seen at checkout so buyers can revisit all instructions and information if they need to use the comments section at checkout.
Ready to raise money with PopUp Funds? See how quickly and easily it can be done on our Getting Started Page!
Download our FREE booklet "OUTDOOR MOVIE NIGHT How to host an amazing movie night that creates community and makes money" and sign up for our free eNewsletter.
Complete the information below.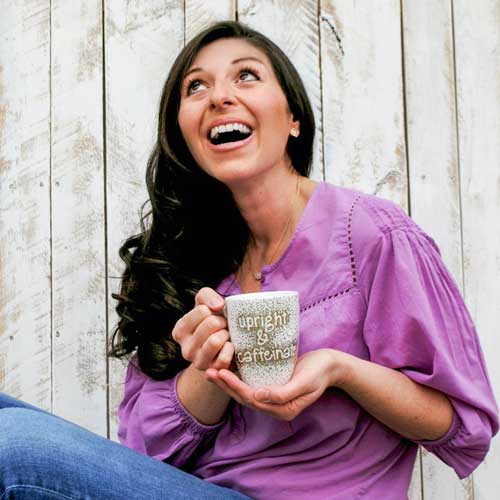 PopUp Funds made my life easy when I hosted a crafting party...PopUp Funds website was very professional, and the dashboard was very easy to navigate. I also loved that I could easily share the event through social media!
— Allison, Upright and Caffeinated
Sign Up for Our Newsletter
Get our latest news, great tips, and other helpful information.