Fundraisers that Build Community
School, church, and sports fundraisers can be tricky. People are getting tired of all of the stuff that is being sold. And while sometimes asking for a cash donation is a lot easier, that can start to annoy people as well. Fundraisers build community, so we came up with a list of great ideas.
Figuring out a way to help create a community at the same time as raising money is a great way to go. Your group gets the money they need and the donors feel like they were a part of something and hopefully had fun as well.
---
During self-distancing, some of these ideas may be difficult.
Check out our ideas on how you can continue to fundraise while everyone is keeping their distance.
---
4 Fundraising Ideas that Build Community
1. Host a Spirit Night at a Local Restaurant
This is a simple one and there are so many businesses that love to host spirit nights. At my kid's school, we have raised $300-$1200  in a single "spirit night". The key is to hold them often, almost monthly, and change the day of the week as well. That way if a family can't make it to one spirit night, they can make it to another. Also, you don't have to stick to a chain restaurant. Many locally-owned places are more than willing to host a spirit night for you, just ask. It is a great way for them to turn around a normally slow night.
A few places that I have used are:
2. Organize a Movie Night
Everyone loves a movie night. This is one fundraising event, where you can go as big or as small as you'd like—or as your venue allows. If you host it indoors with a white sheet and borrowed equipment you can save on the cost of renting a movie theater. Or, go all out by hiring a company to provide the equipment and have it outdoors in a park or athletic field. Charge an entry fee and then have a concessions stand for everyone to buy movie snacks. You can even sell package deals ahead of time that includes a bag of popcorn or candy.
Want to raise even more? Create a VIP section that can be raffled off. Sell tickets and the winner gets prime seating with chairs and blankets already laid out for them the night of the movie.
If you would like even more details on how to put together a movie night, download our FREE booklet "OUTDOOR MOVIE NIGHT" How to host an amazing movie night that creates community and makes money" and sign up for our free eNewsletter.
---
---
3. Boo-grams and Valentine-grams
This fundraising idea is a kid favorite. We chose Valentine's Day and Halloween, but you could customize this one for just about any holiday or make one up! About two weeks before each holiday teachers or club leaders send home a sheet to be filled out with the names of people they want to send a 'gram' to. We charge $1 a 'gram'. Then one evening the volunteer moms get together and create the 'grams' and attach a small piece of candy to them. They are then delivered to classrooms or special event locations on the chosen holiday. This fundraiser has easily brought in over $1000 each time for us. Here are a couple of sources for flyers and 'gram' designs:
How to Raise & Collect Funds Online: Schools & Organizations
Fundraising ideas, how to easily collect for school events, classroom gifts and more. How to simplify and get it all done.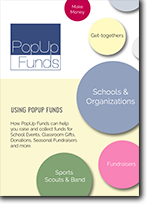 4. Locker Decoration and Marquee
This fundraising idea is for schools and can be a HUGE moneymaker if you have a few parents willing to take it on. Parents order locker decorations for their child's birthday and pay $15. Then we decorate the lockers on the Friday before the child's birthday so they get to have a decorated locker for their birthday week. If your school has a marquee that can be used, you can sell space for messages of Happy Birthday or Congratulations to students. Since space is typically limited, you can charge more for the marquee.
Creating a fundraiser that also boosts community spirit makes others around you happier. Although, like all fundraisers, they can be a lot of work. Almost all of these fundraisers can be made easier and quicker with online funds collection. PopUp Funds was created to help make fundraising—and collecting—easier.
Download our FREE booklet "OUTDOOR MOVIE NIGHT How to host an amazing movie night that creates community and makes money" and sign up for our free eNewsletter.
Complete the information below.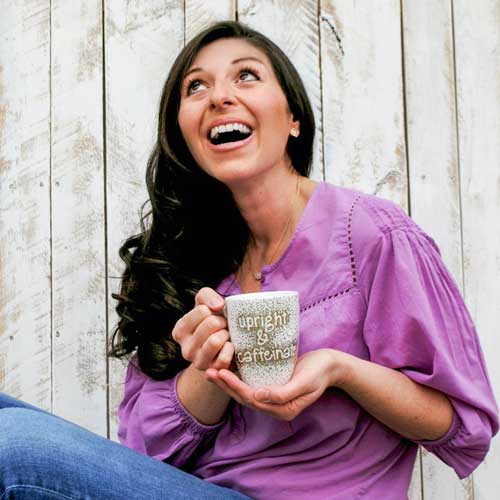 PopUp Funds made my life easy when I hosted a crafting party...PopUp Funds website was very professional, and the dashboard was very easy to navigate. I also loved that I could easily share the event through social media!
— Allison, Upright and Caffeinated
Sign Up for Our Newsletter
Get our latest news, great tips, and other helpful information.