Creating A Successful PopUp Sale Online
We will help you create a successful PopUp sale online for your fundraising or craft sales.
If you have been browsing the PopUp Funds website and think you are ready to create your own PopUp, but want just a little more information on how to create your successful PopUp sale online, this is the article for you.
On the screen-shots below I walk through creating a successful PopUp sale online so you can see the ins and outs. We also created a few nifty demonstration videos that show how to make money on PopUp Funds.
When you start your PopUp sale, you need to give your PopUp a name. Choose one that lets your buyer know exactly what they are getting. If you can make it fun, that's always nice too.
The PopUp description field is for any overall information that you would like your buyers to know. A few examples of the types of information you might include are:
The purpose of the PopUp.
Beginning and ending dates of the PopUp, if necessary.
If the buyer needs to add additional information in the comments section at checkout.
Adding an item includes a picture of your item, item name, price, and description.
If your item has different variations, such as color or size, you can add each variation option in the Add Option section. Type in each option and press enter. You are able to enter in as many options as you like. However, be aware that each option must be the same price as the price does not change based on the option selected. If you want offer addons (for example: add $2 for personalization) then that will need to be added as a separate item and can be explained in the item description section.
Once you've completed your first item, you can easily add more items by clicking on Add Another Item below the existing item(s). You can also delete any items you have created if you change your mind by clicking the Remove this Item button.
Inserting an image is helpful for your buyers. To insert your image, click on the space with the small camera icon to select images from your computer. You may also drag and drop an image from your desktop to the area with the camera icon. Try to choose an image that most accurately portrays what you are trying to sell or collect for. It's okay if you don't have an image. The PopUp will still work without an image. (Helpful Hint: if you are collecting for an event or school fundraiser where you don't have a physical item to sell, you might consider using a team logo or photo of last year's event.)
At the end of your PopUp set up there are a few extra features.
You can Allow buyers to leave a comment while they are checking out. This lets buyers leave anymore information that might be required. A classroom teachers name for school collections, a separate address for shipping, or even more personal information that is needed. If you have special instructions for what your buyer needs to write in the comments section, be sure to include those instructions in the PopUp description at the top. That will be seen at checkout for your buyer to reference.
The Note to your buyers is a chance to thank your buyer for the purchase and to give any more information that might be needed. It is displayed on the purchase conformation page and on their emailed receipt. A few examples of buyer notes might be:
Detailed instructions about delivery.
More personal information that is only for people who have purchased.
Confirming that the purchase was a donation for a non-profit.
Once you have finished your note to buyers you can click on Preview and see what your PopUp will look like to your buyers. If you need to change anything you can click on Modify and edit. * The note to your buyers will not be see on the preview PopUp it is included in the receipt and email after purchase.
While you are previewing you will not be able to see what the Thank You page looks like. But I wanted to give you a peek at what your buyer will see once they have successfully check out. Note to you buyer is at the top with any information you wanted to give, followed by the buyers personal information given and a detailed receipt. A version of this will also be emailed to the buyer for their records.
Download our FREE booklet "OUTDOOR MOVIE NIGHT How to host an amazing movie night that creates community and makes money" and sign up for our free eNewsletter.
Complete the information below.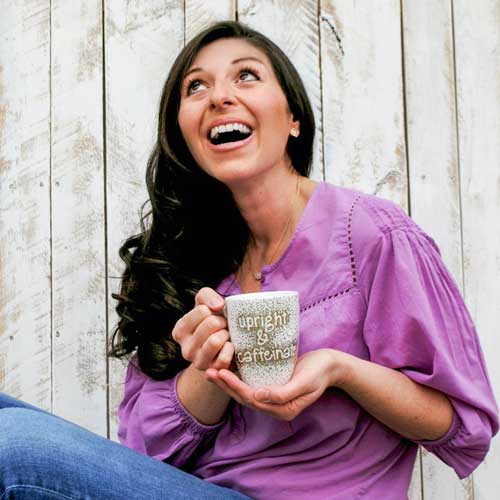 PopUp Funds made my life easy when I hosted a crafting party...PopUp Funds website was very professional, and the dashboard was very easy to navigate. I also loved that I could easily share the event through social media!
— Allison, Upright and Caffeinated
Sign Up for Our Newsletter
Get our latest news, great tips, and other helpful information.